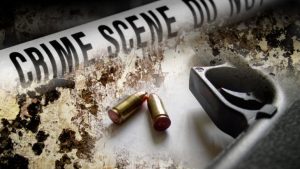 UPDATE: 01/10/2018 2:30:51 p.m.- According to sources the Pettis County Sheriff's Office has identified the deceased subject as Cassandra White, 21, of Sedalia, Mo.
An autopsy is scheduled for Thursday morning to be conducted by the Boone County Medical Examiner.

Authorities have not provided information regarding a cause for the shooting, or suspect information.

Persons with information on this case or any other criminal matter are urged to call Pettis County Crime Stoppers at 660-827-TIPS (8477).   A reward of up to $1,000 is available for information leading to arrest.
Submit an anonymous tip to:  citizen-prod-elb.nixle.com/tip/pettis-county-sheriffs-office
————————————–
SEDALIA, Mo.- Pettis County Sheriff's detectives and the Pettis County Coroner are investigating the shooting death of a Sedalia, Mo., woman last night that occurred in a residence just north of Sedalia's western city limits.
According to the release, at around 8:26 p.m., deputies were dispatched to a report of gunshots being heard in the vicinity of the Western View Estates Trailer Park on Oak Grove Lane. When deputies arrived and checked the area they were unable to locate any suspicious activity.
Around 10:18 p.m., a call was received of a person with gunshot wounds at a residence in the trailer park.
Deputies were assisted at the scene by Pettis County Ambulance and the Missouri State Highway Patrol. Law enforcement remain on scene this morning as the investigation continues. Identity of the deceased subject has yet to be released.