COLUMBIA, S.C. (AP) — A friend of the white man accused of shooting nine black churchgoers to death now faces federal charges.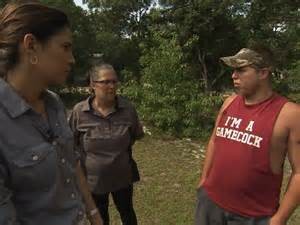 Court documents dated Tuesday and unsealed Friday say that 21-year-old Joey Meek is charged with lying to federal agents during their investigation of Dylann Roof and with concealing information.
The indictment says Meek stated to an FBI agent that he did not know specifics about Roof's plan to shoot churchgoers during Bible study, but the FBI says that was a lie.
Authorities notified Meek last month that he was under investigation. He was arrested Thursday. Meek has said Roof stayed with him in Lexington County before the June 17 shootings.
Meek previously told The Associated Press that, before the shooting, Roof drunkenly complained that blacks were taking over the world."
Meek was expected to appear in court for arraignment at 11 a.m. Friday. It wasn't immediately clear whether he had an attorney to contact for comment on the case