UPDATE: 08/27/2018 12:30:10 p.m.- A representative with the Marshall Police Department has reported a second missing juvenile who was last seen with Hayden Harris at Walmart. 
On Friday, August 24, a black female, Keyon Owen, 15, also ran away last being seen at about 5:45 p.m.  Keyon is described as 5'5″, weighing 129 lbs with black hair and brown eyes. 
A photo of Keyon was not provided. 
MARSHALL, M0.- A teenager has gone missing from the Marshall, Mo., area and the FBI along with local law enforcement agencies are investigating the matter.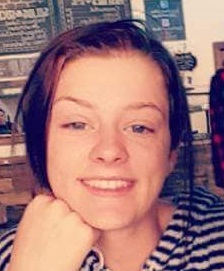 According to the Missouri State Highway Patrol's active missing juvenile website, Hayden Harris, 16, of Harrisonville, Mo., has been missing since Friday, August 24, 2018. Hayden was last seen running behind the Walmart in Marshall around 5:45 p.m., into a cornfield, wearing a black hoodie with pink writing and white converse tennis shoes. She is 5'2″, weighing 125 pounds, with dark hair and blue eyes.
The FBI ask that you contact any law enforcement agency or 911 if you have information or have seen Hayden. You may also contact the Missouri State Highway Patrol Missing Persons Clearinghouse at (800) 877-3452