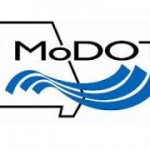 UPDATE: (09/15/15)  The Missouri State Highway Patrol reports James T. Jesse, 54, of Mt. Sterling, Ill, was driving a tractor trailer westbound on Highway 36, two miles West of Stewartsville, Mo. when he failed to negotiate a curve. The Volvo semi ran off the roadway and overturned eventually blocking westbound 36.
James Jesse and passenger Adam F. Jesse, 25, of Roodhouse, Ill. were both transferred to Mosaic Life Care for treatment of minor injuries.
Highway 36 was reopened after approximately 3 hours.
UPDATE: (09/15/15) 11:45 a.m. Traffic is returning to normal after the scene was cleared.
The Missouri State Highway Patrol reports a motor vehicle crash has reduced Westbound Highway 36 to one lane in southern DeKalb County.
MoDOT states a commercial vehicle has overturned 2.5 miles West of Stewartsville Tuesday, September 15, 2015 and is blocking the driving lane.
There are no initial reports of injuries, but authorities estimate the driving lane will remain closed until after 11:25 a.m. Motorists should be prepared to slow or use a different route. Please use caution in that area.