(UPDATE: 01/05/17 2:35 p.m.)- 
KIRKSVILLE, Mo. (AP) — A Kirksville man has pleaded not guilty to first-degree murder in the shooting death of his wife.
Danny Welte, 41, also pleaded not guilty Wednesday to armed criminal action. He's accused of killing his wife, Echo Welte, in November in the parking lot of the Kirksville Days Inn.
The shooting happened just hours after the two had buried their son, Danny Welte Jr., who died days earlier. The couple was in the midst of a divorce.
Welte fled the scene but was taken into custody outside the Kirksville Police Department about 90 minutes later.
He is currently being held on a $1 million cash-only bond.
KIRKSVILLE, Mo. – Three children have filed a lawsuit against their father for the shooting death of their mother.
On December 5th, an attorney for the children of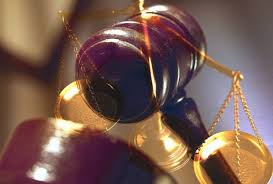 Danny Welte, 40, of Kirksville filed a wrongful death suit over the November 17th, shooting of his estranged wife, Echo Leanne Welte. Danny Welte is charged in Adair County with first degree murder and armed criminal action.
The lawsuit is asking for $25,000 in damages.