UPDATE: During a court appearance Thursday, June 2, 2016, Prosecutor Brady Kopek informed Judge Jason Alfred Kanoy the state agreed with the defendant's request to amend the firearms charges to a Class B misdemeanor of Peace disturbance.
The judge then sentenced Ronald Miller, 73, to 82 days in jail with credit for time served. The defense has requested a show cause hearing and it is scheduled for Thursday, June 7, 2016 at 2 p.m.
Miller was also ordered to pay for his time in custody and a monthly payment of $50 was agreed upon with other smaller court costs  to be paid by the defendant.
CALDWELL COUNTY, Mo. – A Polo man will appear to receive a preliminary hearing date in Caldwell County this morning.
Ronald Miller, 73,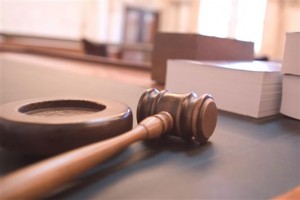 received a continuance at his last hearing to set a date for this hearing. Miller was charged in September of 2015 with seven felony counts of unlawful possession of a firearm. Miller is currently free on bond.