UPDATE: (04/12/16) The Sedalia fire in the 2200 block of Broadway reported this morning, has been put out.
The Sedalia Fire Department stated there is still one engine on scene as of 2 p.m., but other crews have cleared out. The westbound lanes of East Broadway have been reopened. An investigation is being conducted to determine the cause of the fire.
No injuries have been reported.
SEDALIA, Mo.– Sedalia Fire Department has confirmed reports of a house fire on the East side of Sedalia at the 2200 block of East Broadway, half a mile west of Route M.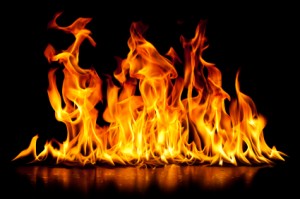 Crews are on scene and West-bound lanes of East Broadway are shut down for emergency crews.
KCP&L has been contacted to shut down electricity in the home. Details will be released as they are made available.