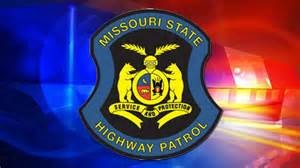 UPDATE: (03/10/16) 11:05 a.m. THe Missouri state Highway Patrol is reporting the accident scene is now clear. There is still no official report on the cause and if there were injuries suffered by those involved. Traffic has returned to normal.
LIVINGSTON COUNTY, Mo. – A KMZU listener reported a motor vehicle accident in southern Livingston County Thursday, March 10, 2016.
According to the caller a car has left Highway 65 at the Avalon turn-off at Route H. That's approximately 4 miles north of Route J. The vehicle rolled down a hill at that location at approximately 10:20 a.m.
The Missouri State Highway Patrol has confirmed the crash. Troopers are moving traffic through one direction at a time alternating north and southbound vehicles.
Drivers should use extreme caution in the area and prepare for a delay in travel.
KMZU News will update this page has details become available.