UPDATE: 9:50 a.m.-  The Chillicothe Police Department has released a statement indicating the attempting abductor from last night's Fast Lane Family Entertainment Center scare is described only as a white male standing 5'9″ to 6′ tall with black or dark hair and wearing a grey jacket and jeans.
The report indicates a witness was standing outside of the alley when this incident took place. She was said to have been wearing a tan hooded jacket and a tan fleece stocking cap, possibly in her 40's.
Police are seeking any information regarding this occurrence including witness information. Anyone with any details is asked to contact the Chillicothe Police Department at 660-646-2121.
CHILLICOTHE, Mo— An 11 year old Chillicothe boy's parents are pleading for the communities help after an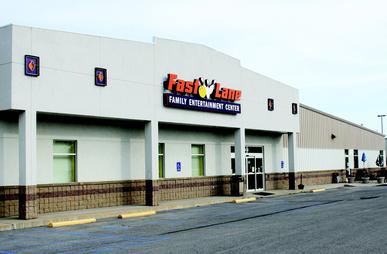 unknown man and female assailant attempted to kidnap their son while at the Fast Lane bowling alley last night.
A Facebook post by the child's mother alleges the man followed the boy outside of the bowling alley and began chasing him towards a white Chevy pick-up truck where the female assailant was said to have been waiting.
The post indicates the boy ran back into the bowling alley through a different door. At this point the alleged attempting abductor jumped into the truck and sped away.
A description of the suspects is unclear at this time as the boy was only able to see the abductors while running in a dark parking lot.
Chillicothe Police are expected to release a formal statement regarding the incident and investigation sometime this morning. We will continue to monitor the situation and bring you more information as details are revealed.
DEVELOPING STORY, REFRESH FOR UPDATES