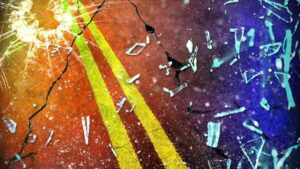 CARROLL COUNTY, MO – Three residents of Utica were injured during a vehicle accident in Carroll County.
State troopers indicate, in a report, a vehicle driven by Trista Neal, 22, failed to stop at a stop sign posted at the intersection of Route WW and Route 65. The car crossed 65 and went into a ditch.
Neal, and passengers, Gage Deshazier, and Dequaila Mayfield, were treated for minor injuries at Carroll County Memorial Hospital.