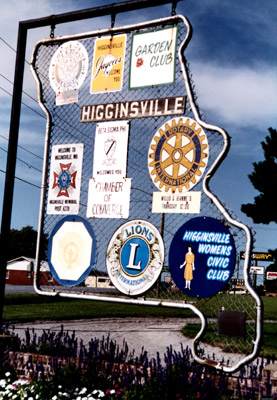 HIGGINSVILLE, Mo – The city of Higginsville began their Aldermen meeting Monday night, October 17, on a high note.   A representative of the Missouri Public Utility Alliance was in attendance to personally award the city with a grant to be used for upgrades in the municipal electrical system.  A grant worth $66,641, from the Missouri Public Energy Pool, will go toward newer vacuum circuit breakers, to replace older, oil circuit breakers in city substations.  Kerry Cordray, with the Alliance, explained to the board how the funding was made available.
The improvements should help the city provide consistent and reliable service to customers, and partner cities.  Cordray personally presented the grant money to Mayor, Bill Kolas.
Utilities Director, Mark Epperson informed the Council, the engineering phase of the project was already completed.
According to MPUA, local infrastructure improvement projects not only benefit the single municipality, but also the entire MoPEP partnership.  In addition to Higginsville, among the 35 member cities of MoPEP are Carrollton, Chillicothe, Macon, Marshall, and Odessa.
Other city business included a Mayoral appointment to the position of City Collector, which was filled by Sarah Collins.