MACON COUNTY, Mo. – Three people are injured after a UTV crash Saturday night in Macon County.
Around 8:15 p.m., the southbound UTV on Festival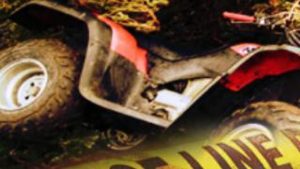 Avenue, three miles South of South Gifford, ran off the right side of the roadway and overturned in a ditch. The driver, Austin Roberts, 23, of LaPlata received minor injuries and two citations for felony driving while intoxicated. Tristan Collier, 21, of Atlanta had moderate injuries and Justin Adams, 21, of LaPlata, serious injuries.
All three were taken for treatment by private vehicles.