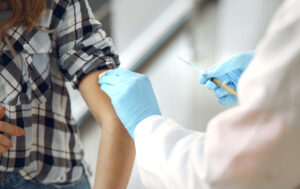 MARSHALL — The Saline County Health Department COVID-19 vaccine registration website is up and running.
The site will help create appointments when citizens are eligible to obtain the vaccine. A link to the survey is available on the Saline County Health Department Facebook page and the health department's website. Distribution will be based upon availability of the vaccine and in accordance with a phased approach pre-determined by the state of Missouri.
Once the vaccine is available to your corresponding phase group, the health department will use the information submitted on the form to contact you with further instructions on how to set up an appointment to receive the vaccine.