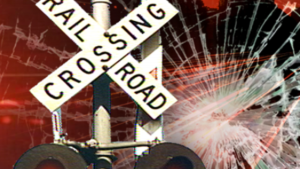 AUDRAIN COUNTY, Mo. — A Vandalia woman drove into the path of a train, leaving her hospitalized.
According to a crash report from the Missouri State Highway Patrol, Hannah Landers, 26, was northbound on County Road 577 at Highway 54 in Audrain County at 5:07 this morning. Landers reportedly failed to see a train at a railroad crossing and pulled into its path. The train struck the passenger side of Lander's vehicle.
An ambulance was called to transport Landers to SSM St. Mary's Health Center in Mexico, Missouri for the treatment of moderate injuries.