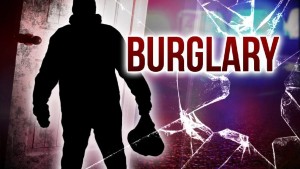 KIRKSVILLE — Kirksville Police Department says a 68-year-old Las Vegas man's DNA is linked to jewelry store robberies in Kirksville and South Dakota.
Gardner-Collier Jewelry was broken into on June 2 and robbed of a "considerable amount of jewelry," according to a press release from Deputy Chief of Police Justin Jones. Latent fingerprints and swabs of DNA were collected.
Police were contacted on Monday, July 13, by the Yankton, S.D. police department, noting similar DNA found at 2008 jewelry store robbery in Yankton. The person of interest is believed to responsible for jewelry store burglaries through the Midwest and Northwest. Anyone with information about this crime is asked to contact the Kirksville Police Department at 660-785-6945 or call anonymously at 660-627-BUST (2878).