COLUMBIA, Mo. — A woman was killed in a vehicle fire in Columbia early Tuesday morning.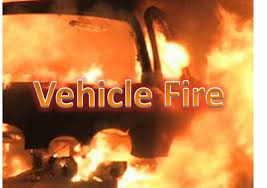 According the a release from the Columbia Police Department, officials with the Columbia Fire Department and Columbia Police Department were dispatched to the area of Grindstone Parkway and Bearfield Road at 1:18 a.m. Tuesday to reports of a vehicle off the road fully involved in flames.
The blaze was extinguished in a matter of minutes, however a woman inside the vehicle was pronounced dead at the scene. A two-year-old and a six-year-old were located near the car and were identified by family members as related to the deceased woman.
Foul play is not suspected and further information will not be released due to the nature of the incident, according to the release.