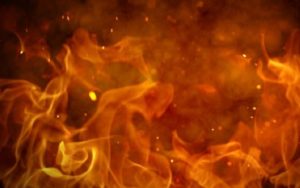 Chillicothe Firefighters responded to a vehicle fire Wednesday morning, just before 8 a.m.
Dispatch was reportedly to Third Street at the railroad tracks, where a Chevy Blazer's engine compartment was found fully engulfed in flames. A water line was lodged under the hood to extinguish the fire.
The owner said she had no prior problems with the vehicle, and only noticed the flames after returning home.
No injuries were reported.