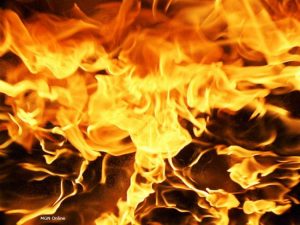 MOBERLY, MO – A reported structure fire brought Moberly fire crews to the scene at Logan and Sturgeon.
Smoke was seen coming from a metal-sided structure, Thursday evening where several vehicles were found engulfed in flames. Fire investigators determined the cause of the fire was suspicious. The Missouri State Fire Marshall is involved with the ongoing investigation. No injuries were reported.
Moberly Chief of Police, Troy Link, has urged anyone with information about the incident to contact TIPS hotline, Moberly police, or Randolph County Sheriff's Office.