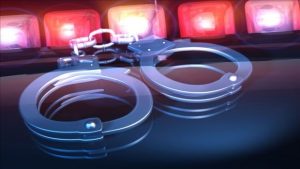 RAY COUNTY, Mo – Two occupants of a motor vehicle were stopped and arrested Tuesday morning in Ray County.
Missouri Highway Patrol cited failure to stop at a stop sign, and failure to display plates.
A Marshfield resident, Eric Glidewell, 19, and Megan Dugan, 26, of Faucett were arrested and jailed on suspicion of illegal drug possession.  An arrest report also lists felony charges for controlled substance, and drug paraphernalia possession.  Glidewell was cited for a felony, resisting arrest.
They were detained at the Ray County Jail for a 24 hour investigation.