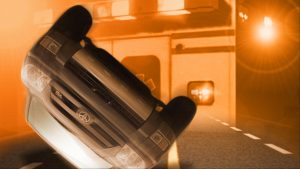 LINN COUNTY, Mo. — A two vehicle accident in Linn County today left one man injured.
76 year old Leroy Cook of Brookfield was Westbound on Highway 36, a half mile west of Brookfield, at 10:37 a.m. when he struck by a second vehicle as he attempted to turn into a private drive. The second vehicle, driven by 30 year old Anthony Yount, traveled off the right side of the roadway after the collision, struck a sign and a mailbox, overturned and came to rest of its side.
Cook was transported to Pershing Memorial Hospital for minor injuries. Yount, who was wearing a seat belt at the time of the accident, did not report any injuries.