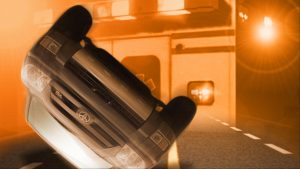 GRUNDY COUNTY, Mo. — A Trenton man has been hospitalized after an accident in Grundy County today.
According to the Missouri State Highway Patrol, 35 year old Kevin Berry was southbound on Southeast 98th Road, two miles northeast of Laredo at 11:00 today. Berry's vehicle traveled off the west side of the roadway and overturned, coming to rest on the passenger side.
Berry, who was not wearing a seatbelt at the time of the accident, reported moderate injuries. He was transported by Grundy County EMS to Wright Memorial Hospital for treatment.