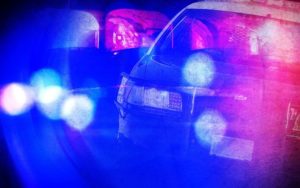 CLINTON COUNTY, MO – The pursuit of a stolen auto that started early Wednesday morning in Clinton County, ended with a crash in St. Joseph.
Clinton County Sheriff Larry Fish says a deputy tried to stop a vehicle in Grayson that had been reported as stolen. The vehicle sped away which initiated a chase that ended with the suspect vehicle crashing in St. Joseph.
Benjamin Ferrara is charged in Clinton County with motor vehicle tampering, resisting arrest, and no valid license, as part of a warrant. Bond has been denied. A court hearing is October 16.