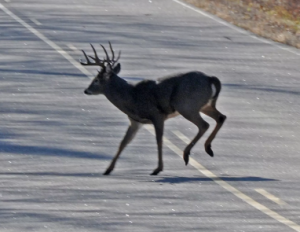 CLARK, MO – A Moberly resident is injured after a rollover crash Monday night in Randolph County.
A vehicle driven by Christopher Coats, 22, was northbound on 63 Highway in Clark, according to a crash report by Highway Patrol. An investigation suggests the vehicle swerved to miss a deer in the roadway, and skidded out of control, rolling multiple times.
Coats suffered moderate injuries during the accident. The report indicates he was not wearing a seat belt. Coats was transported to University Hospital by ambulance.