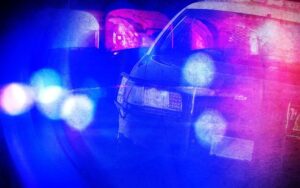 UTICA, MO – Law enforcement was dispatched to Highway 36 in Livingston County in response to reports of a stolen vehicle out of Brookfield.
Livingston County sheriff said a deputy near Utica was passed by the suspect vehicle Monday night, and would not stop for the deputy. Spike strips were deployed by Highway Patrol in Caldwell County, however the suspect avoided them. A county patrol vehicle was disabled by the strips, which ended the deputy's involvement in the pursuit, according to their news release.
The county Sheriff believes, the suspect vehicle was located later in Kansas.
The department is seeking public information about the stealing incident, which may be divulged to local law enforcement.