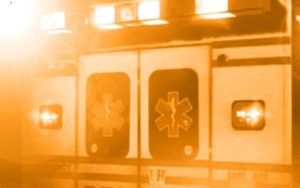 JOHNSON COUNTY, Mo. – Area residents were injured in a single vehicle accident after swerving to avoid a vehicle traveling in the wrong direction.
A report submitted by Highway patrol says, the vehicle driven by Selena Howerton, 19, of Higginsville lost control during the maneuver, and ran off the eastbound lanes of Route 50, near 500th Road in Johnson County. It overturned after hitting an embankment.
Howerton, and Akira Striegel, 20, of Holts Summit, were treated for minor injuries at Western Missouri Medical Center.