JEFFERSON CITY, Mo. –  United States Attorney for the Western District of Missouri, Tammy Dickinson, announced today that a Versailles, Mo., woman has pleaded guilty in federal court to a fraud scheme in which she stole nearly $400,000 from her employer.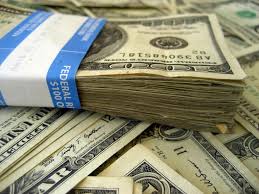 According to a news release, Abbie Martin Stemper, 43, of Versailles, pleaded guilty on Tuesday, June 7, 2016, to one count of wire fraud and one count of bank fraud before U.S. Magistrate Judge Matt J. Whitworth.
Stemper worked as a bookkeeper and purchasing agent at Smith Paper & Janitor Supply (SP&JS) in Eldon, Mo., from the spring of 2009 to February 2015, when her employment was terminated.
By pleading guilty today, Stemper admitted that she embezzled $397,122 from Smith Paper & Janitor Supply and its wholly owned subsidiary, White Castle Service and Supply in Springfield, Mo., from June 2010 to February 2015.
The thefts took several forms:
Stemper had entered into an agreement with SP&JS to purchase some of SP&JS' product and sell it to customers who were not customers of SP&JS. Payments for these sales were made via cash, check or PayPal, and were deposited into financial accounts Stemper owned or controlled.
Stemper received payments totaling $233,806 for products that she sold through her own business entities but she did not reimburse SP&JS for the products she took (except for $688).
Stemper also admitted that she created false refunds for various SP&JS customers, and then directed the refunds to her debit cards or a card that she controlled at various banks, in a total amount of $22,704. In addition, Stemper stole cash from SP&JS and made $74,518 in cash deposits into her personal checking accounts.
SP&JS had an Amazon customer account in which its products were sold through Amazon. Amazon collected the payments received for sales of SP&JS's products, and forwarded those payments to the company's bank accounts.
Stemper admitted that, on several occasions, she altered SP&JS's Amazon account profile information to direct withdrawals from this account to be deposited into her personal bank account. Stemper admitted that she caused Amazon to wire a total of $13,422 in payments due SP&JS to her personal bank account.
In October 2013, SP&JS acquired White Castle Service and Supply, which also sold cleaning and janitorial supplies. Stemper admitted that she intercepted and stole 234 customer checks totaling $53,358 payable to White Castle and deposited them into her personal bank account.
Stemper had registered "White Castle Service" with the Missouri Secretary of State as a fictitious name with a business address that was her personal residence, then added "DBA White Castle Service" to her personal bank account in order to mislead her bank that deposits of checks from customers of White Castle (SP&JS's subsidiary) were legitimate deposits, and thereby conceal and facilitate the theft.
Under federal statutes, Stemper is subject to a sentence of up 30 years in federal prison without parole on each of the two counts and an order of restitution.
This case is being prosecuted by Assistant U.S. Attorney Larry Miller. It was investigated by the FBI, the Missouri State Highway Patrol and the Eldon, Mo., Police Department.