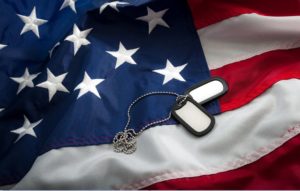 CHILLICOTHE, MO – Ahead of veterans day next week, various veteran's agencies and service officers will come together in Chillicothe. Livingston County's Aging in Place initiative serves as the model for the event Wednesday.
Ann Burchett, Public Information Supervisor for Livingston County Health Center, says the event is not only for veterans, but also caretakers, as well as anyone who might benefit.  That also includes residents outside Livingston County.
KMZU spoke to Ann Burchett about the resource fair; a pioneer event for veterans.
Some featured resources include those providing assistance from Missouri National Guard, counseling services from Vet Centers, a veterans employment officer from Missouri Job Center, Community Action Agency, charity groups, Hedrick Medical Center, Operation Help, Veterans Home Care, and others.
The event is Wednesday from 10 a.m. – 2 p.m., including the noon hour, at the Vern R. Glick American Legion Post, on 1400 Washington St.