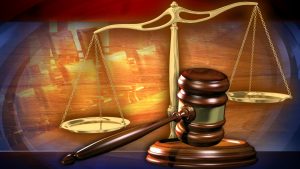 SCHUYLER COUNTY, Mo. – A former pastor of a church in Schuyler County appeared at a preliminary hearing Friday in a child sex crimes case first reported by KMZU.
George Bradburn, 68, of Queen City, Mo. was arrested in June, 2016 and charged with first degree Statutory Sodomy – Deviate Sexual Intercourse With A Person Less Than 14 Years Old.
During a scheduled preliminary hearing Friday, October 21, 2016, state prosecutors advised the court the alleged victim had been in a vehicle accident, and was suffering severe headaches and nausea.  He was therefore, unable to understand or answer questions during a conference conducted during a court recess.  A continuance was allowed to accommodate a future conference with the alleged victim.
The defendant's motion for a bond reduction was denied by the court.
According to the probable cause statement, the Schuyler County Sheriff's Office conducted an interview of the male victim in May of this year. He described how he was allegedly molested by the pastor over several years, starting when he was 12, until his 18th birthday.
Bradburn is due back in court October 31, 2016, at 9 a.m. for another preliminary hearing.