KANSAS CITY, Mo– USDA Secretary Tom Vilsack came under fire on Capitol Hill last week for the Administration's latest proposal to further reduce crop insurance support; cuts that Vilsack argues are "reasonable." Agriculture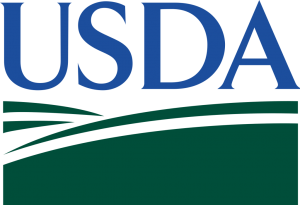 Appropriations Chair Robert Aderholt, an Alabama Republican, told Secretary Vilsack the Administration's latest bid to cut crop insurance in the 2017 budget is a nonstarter.
"We just had this fight last fall and Congress did the right thing in the end by maintaining the safety net that was established in the 2014 farm bill." Aderholt stated, "Farmers will likely endure an estimated drop in net farm income of 56 percent from its recent high of $123.3 billion in 2013 and if realized would be the lowest since 2002 in both real and nominal terms."
Yet, USDA is proposing to reduce crop insurance by some $18 billion over 10 years, or $1.8 billion a year, making it more difficult, Aderholt says, for farmers to secure insurance coverage.
California Republican, David Valadao, questioned Vilsack, wondering if the Obama Administration still supported crop insurance at all.
"Does the administrations purposed budget cut to crop insurance mean it no longer supports the program?" Valadao asked Vilsack, who's response was informed, "To the contrary, I think that this administration does the program, understands it's an important part of the risk management, and an important part of dealing with [the vagaries of] mother nature. Having said that, the OIG and the GAO have both criticized the department for not focusing on the preventative planning concerns that have been raised in a number of audits and a number of reports."
Vilsack called crop insurance a partnership between farmers, taxpayers and insurance companies. He says USDA is proposing a "better, more equitable partnership," where instead of insuring 62 percent of the premium for price harvest loss, USDA would support just over 50 percent.