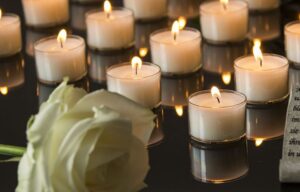 Violet Darlene Tatum, 78, of Salisbury, MO, went home to be with the Lord on November 21, 2020.
Violet was born on November 14, 1942, the daughter of Charles E. and Helen (Anderson) Tatum. She was baptized at an early age in the Second Baptist Church in Salisbury, MO. Violet wore many hats at her church, she was a youth leader, taught a youth Sunday school class, sang in the choir, worked as the church clerk, Sunday school secretary, and the Superintendent of Sunday School. Violet was a member and had many roles with the Mt. Zion Baptist Church District Association Congress of Christian Education.
Violet leaves to mourn one sister, Gloria (Tatum) Jackson of Salisbury; four nieces, Dolores Cole of Salisbury, Beverly Underwood (Charles) of California, Grace Moorning (Earl) of Kansas City, MO, Brenda Gooch of Kansas City, MO; four nephews, Clarence Jackson, Jr. (Karen) of Salisbury, Carl Jackson (Stacie) of NV, Dale Jackson of Salisbury, Dale Gooch (Augustine) of Kansas City, MO; two great nieces, Tiffany Jackson (Wayne) of Columbia, MO, Latasha Jackson of Columbia, MO; two great nephews, Damitrik Jackson of Salisbury, Cedric Gaines (Katie) of Columbia, MO; two great great nieces, Marchya Jackson (Adrian) of Booneville, MO, Cierra Jackson of Salisbury and a host of other nieces, nephews, great nieces, great nephews, and cousins. She is also survived by good friends, Janice Askey of Brunswick, MO, Janice Boss of Salisbury, MO, Pat Tooley of Macon, MO, Sandra Nabors of Salisbury, MO, Sue Richardson of Columbia, MO, Charlene Barber of Kansas City, MO.
She was preceded in death by her parents, three brothers, Charles Tatum, Donnie Tatum, William Gooch; two sisters, Ola E. Wilburn and Ernnell Harper and one nephew, William H. Gooch.
Funeral services will be Saturday, November 28, 2020, at 1 pm, at the Summerville Funeral Home in Salisbury, MO. Burial will follow in the Salisbury City Cemetery. Visitation will be Saturday from 12 noon until the time of the service. Memorials are suggested to the Second Baptist Church of Salisbury.