A Lexington resident, 79-year-old Virgie Ellen (Brooks) Stratton died March 11.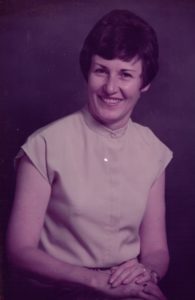 Memorial service will be Tuesday, March 17 at 12:00 p.m. at Walker-Nadler-Fuller Funeral Home in Lexington. Visitation will also be on Tuesday at the funeral home from 11:00 a.m. until noon.
Inurnment will be in Lexington Memory Gardens Cemetery. Memorials may be made to GFWC Woman's Club of Lexington for maintenance of the flowerpots.
Virgie was born September 8, 1940 to Guy Adolphice and Elizabeth Alice (Willard) Brooks in Lexington. Virgie married William "Bill" Stratton on December 14, 1979 in Lexington and worked for the Bayer Corporation until she retired.
Virgie was preceded in death by her husband, Bill; her parents, Guy and Elizabeth, her brother, George Brooks; and her sister, Sheila Davis. Survivors include her daughter, Amy Woods and husband Mike of Lexington; granddaughters, Loren Woods and Bethany Woods of Springfield; brothers, John Brooks and family of Aullville and Bob Brooks and family of Lexington; and sister Karen Adkison and family of Lexington.
Virgie enjoyed spoiling her granddaughters, spending time with family and friends, gardening, card club, and sewing.