A Chillicothe resident, 51-year-old Virgil Arthur Joseph Hurling died Thursday, May 9.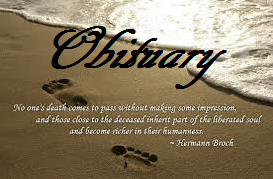 A graveside service is scheduled for 10:30 a.m. Monday, May 13 at Edgewood Cemetery in Chillicothe. Friends may call Lindley Funeral Home Monday from 9-10:30 a.m.
Memorial contributions are suggested to the Virgil Hurling Memorial Fund and may be left at or mailed to Lindley Funeral Home.