JACKSON COUNTY, Mo. – A warrant has been issued for the arrest of a Kansas City man on weapons charges.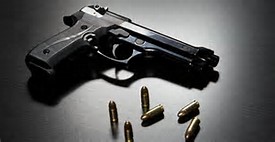 The Grandview Police Department took Seneca L. Harrison, 34, into custody Tuesday, March 15, 2016, for unlawful discharge of a firearm, and unlawful possession of a firearm.
A bond has been set for Harrison at $50,000.