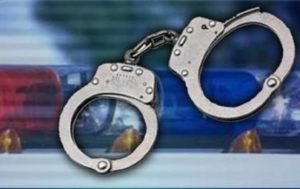 UPDATE: Clay County authorities charge 20-year-old Mercedes Lynn Clemons with burglary first-degree, tampering with a motor vehicle, and assault fourth-degree. Clemons has a hearing this afternoon at 1:30 p.m. She is currently being held in Clay County Jail.
EXCELSIOR SPRINGS, Mo. – An Excelsior Springs woman was formally charged on Tuesday with a string of crimes that occurred during a two-day period in early May.
A warrant has been issued for 20-year-old Mercedes Lynn Clemons. According to the Excelsior Police Department probable cause statement, Clemons stole a car on May 1, and on the following day, entered a home of a sleeping resident, attempting to steal items and that victim's car.
The first victim picked up Clemons in the downtown area of Excelsior Springs around 8 p.m. May 1, according to the probable cause statement. Clemons told the victim she was trying to get to her father's house, but didn't know the address. After 10 minutes of searching, the victim suggested they go to the police station for assistance. When Clemons allegedly argued with him, the victim got out of the car to remove Clemons' belongings. She then allegedly jumped out of the car and got into the driver's seat and took off. That vehicle, a 2004 Ford Escape, was later found in a ditch near the Ray County line.
The following day, the second victim awoke to find Clemons allegedly putting her possessions into bags. She told her to stop and called 911. Clemons got into the victim's car, trying to find her car keys. The victim tried to hold the door shut to keep Clemons in her car until the police arrived, according to court documents. Clemons allegedly fled by scratching the victim and trying to stab her with an insulin syringe.