ORRICK, Mo.– A warrant has been issued for an Orrick woman for charges accrued late November. Kristina L. Gass, 39, was taken into custody November 29, 2015, by the Orrick Police Department.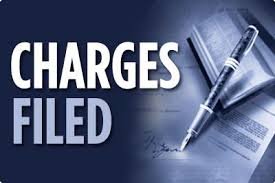 According to a probable cause statement, Gass' mother reported to police that her granddaughters called her saying her mother had hit them and they were scared. She also informed law enforcement that her daughter had a history of drug abuse.
Upon arriving at the scene, an officer met Gass' boyfriend at the door, was let into the residence and found Gass in the bedroom, shaking violently, and unable to form complete sentences. The officer also found a used syringe and Benadryl on the stand next to the bed. Gass' boyfriend informed the officer of new medication she was taking.
While being transported to a local hospital, Gass admitted to have taken methamphetamine, 400mg of Benadryl, a glass of whisky, and some of her medication.
The two children were taken into protective custody and told the officer their mother was acting strange, yelling, and pushing one of them, threatening to place the children in foster care.
Gass is charged with possession of a controlled substance, two counts of endangering the welfare of a child and unlawful use of drug paraphernalia. A $10,000 bond has been set. Court dates are pending.