RAY COUNTY, Mo. – A Richmond man is in jeopardy of serving prison time after a probation violation warrant was issued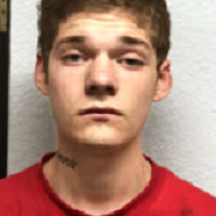 Tuesday in Ray County.
Joseph D. Grieme, 18,pled guilty in September of 2018 to two felony counts of delivery of a controlled substance, felony endangering the welfare of a child involving drugs and misdemeanor possession of drug paraphernalia.
Grieme was fined $200.00 for the paraphernalia but sentencing was suspended and he was placed on 5 years probation for the three felony charges. Grieme has since been cited for several violations of his probation conditions.
The warrant has not yet been served.