LIVINGSTON COUNTY, Mo. — A man wanted on a warrant is now facing new drug charges in Lafayette County.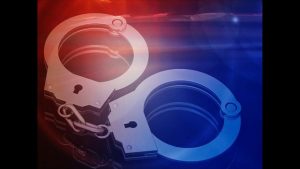 According to a news release from the Chillicothe Police Department, officers were called to the 400 block of Calhoun Street after receiving reports a man wanted on a warrant in Macon had been observed in the area.
When officials arrived shortly before 3:40 p.m. Tuesday, they detained Charles Robert Smith, 32, of Chillicothe, on the warrant.
A search of his person also allegedly uncovered drugs. Smith is now facing additional allegations of possession of methamphetamine and possession of drug paraphernalia. He was taken to the Chillicothe Police Department for a 24-hour investigative hold before being transferred to the Daviess-Dekalb Regional Jail pending the filing of formal charges.