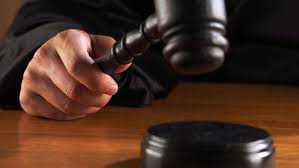 DAVIESS COUNTY, MO – A warrant was listed Monday in court records for a Greenwood man accused of resisting arrest.
A vehicle chase in January, 2018 was reportedly initiated by Kyle Kidwell, 19. He was reportedly driving 112 mph in a 70 mph zone when law enforcement began pursuing. The bond amount is listed at $35,000, which covers three felonies and several misdemeanors. Those charges include, resisting arrest, driving while revoked, and tampering with a motor vehicle.
No future court dates have been set.