SEDALIA, Mo.– A warrant has been served to a Lenexa, Kan., resident taken into custody following charges accrued last Monday.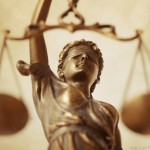 Kevin M. Dorsey, 44, was served a warrant for the felony charge of attempted enticement of a child less than 15 years of age.
Sedalia police initially arrested Dorsey April 18, 2016. A cash-only bond has been set at $100,000. Dorsey is scheduled to appear in court for a hearing May 3, 2016, at 9:00 in the morning.