WARRENSBURG, Mo.- Warrensburg City Council assembled for a meeting on Monday, March 28, 2016. The public meeting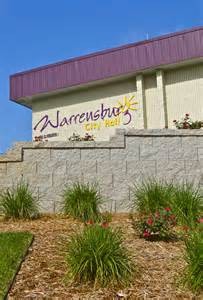 followed a study session.
Roll was called and all members of the council were present. The council then passed the agenda unanimously.
The first order of business of the night was a presentation proclaiming March as Developmental Disabilities Awareness month.
After the presentation, the council began discussing ordinances, all of which were passed unanimously. The first two ordinances involved executing contracts with Heartland Waste to clean up bulky waste, brush and limbs. The following ordinance dealt with executing a grant to preserve historic buildings in Warrensburg. The final two ordinances involved making amendments to the adopted fiscal year budget for 2016.
Following a few miscellaneous announcements, the public meeting was brought to a close.
Click play below to listen to KMZU's Ben Van Maele visit with Mayor Pro Tem, Bryan Jacobs:
Click play below to listen to the full Warrensburg City Council meeting: