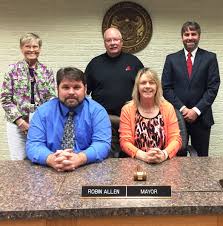 WARRENSBURG, Mo.- Warrensburg City Council is scheduled to meet tonight, October 26, 2015, at 7:00 p.m. in the council chambers. There will be a closed meeting at 5:00 p.m before the public meeting begins.
Roll call and adoption of the agenda will begin the public meeting. A consent agenda item is included that is a resolution of the Council, naming Amanda Jacobson as Deputy City Clerk of the City of Warrensburg, in the absence of City Clerk Cindy Gabel.
There is a lone public comment period listed on the agenda for the evening on an ordinance approving the Keystone & West View Pad Sites Tax Increment Financing Redevelopment Plan, designating the redevelopment area and redevelopment project area, approving the redevelopment project and adopting tax increment financing therein, and designating J.W. Franklin Co. and Keystone Hospitality, LLC as the developers of the redevelopment project.
The ordinance in the public comment period will be voted on this evening, along with four other ordinances listed under first and second reading. There is ordinance supporting the future designation of an Enhanced Enterprise Zone (EEZ) in Warrensburg, Missouri and declaration of an area defined in the attached "Analysis of Blight Conditions" as a blighted area. Also an amendment on an ordinance concerning the adopted fiscal year 2016 annual budget for CIP Fund year end numbers.
Other business appearances tonight include a statement of support for the Guard and Reserve and a positive train control discussion. Reports from the City Manager and Director of Finance will follow other business appearances.
After the conclusion of miscellaneous items on the agenda the meeting will adjourn and the council will move into a closed meeting. Warrensburg City Council's public meeting is scheduled at 7:00 p.m. tonight, October 26, 2015, in the council chambers.