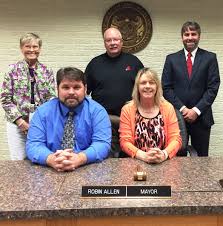 WARRENSBURG, Mo.- Warrensburg City Council is holding their last city council meeting for the month of September tonight, September 28, 2015. The council will begin with their closed meeting beginning at 5:45 p.m. and study session will begin at 6:00 p.m.
Roll call will be taken and the City Manager and Director of Finance will provide reports for the council.
Once the agenda is adopted a public hearing is scheduled on an ordinance establishing an R1: Single Family Residence District for property recently annexed into the city, located on the north side of the Essex Drive cul-de-sac. There is also two presentations listed on the agenda. First is the recognition of storm shelters and the second one is a Fire Prevention Week proclamation.
Next on the agenda are ordinances that are listed under second reading that the council need to vote on. First ordinance was listed in the public hearing section. Two of the ordinances in second reading are regarding sewer billing and establishing sewer rate calculations. And the last ordinance is adopting the annual operating budget for the fiscal year beginning October 1, 2015.
First and second readings of four separate ordinances will take place after second readings. Once mayoral appointments and miscellaneous matters takes place the meeting will adjourn. Warrensburg City Council will meet in the council chambers tonight, September 28, 2015, at 7:00 p.m.