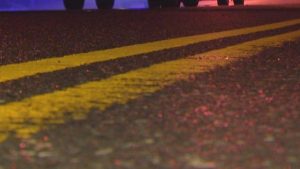 JOHNSON COUNTY, MO – One of several weather related crashes yesterday involved a Warrensburg resident in the afternoon.
According to an investigation by Highway Patrol, a vehicle driven by Alysa Sanders, 20, was northbound on FF north of 310 Road, when it began sliding. Attempts to control the vehicle failed as it ran off the left side of the roadway, down an embankment, and hit a ditch.
Sanders refused treatment of minor injuries at the scene.