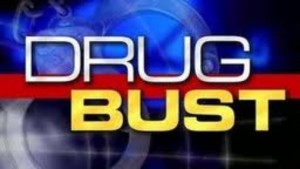 WARRENSBURG, Mo.- A Warrensburg, Mo., man was allegedly found with drugs, firearms and drug paraphernalia following the execution of a search warrant in Warrensburg last week.
According to a post on the Johnson County Sheriff's Facebook page, on Thursday, March 22, 2018, deputies assisted the Warrensburg Police Department with a narcotics related search warrant in the 300 block of E. Gay St., in Warrensburg. During the execution of the search warrant, officers located felony controlled substances, firearms, narcotics packaging material and drug paraphernalia.
Court records indicate the Johnson County Prosecuting Attorney's Office filed charges against Dennis W. Delapp II, 45, of Warrensburg, as a result of the investigation. Delapp II faces three felonies including delivery of a controlled substance except 35 grams or less of marijuana and two counts each of unlawful possession of a firearm.
A judge was assigned to the case and bond has been set at $20,000 cash-only. Future court dates are currently pending.