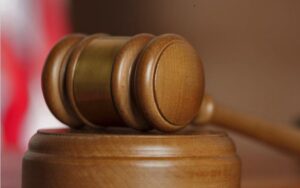 WARRENSBURG, MO – Initial arraignment is Friday for a Warrensburg man accused of sex trafficking.
Court documents indicate Jeremy Baum, 39, is charged with nine felonies, dating from May 1, 2017. They include trafficking, promoting sexual performance, and statutory offenses for rape and sodomy.
A warrant issued Thursday carries a cash bond of $100,000.