JOHNSON COUNTY, Mo. — A Warrensburg man is arrested in Johnson County Wednesday afternoon.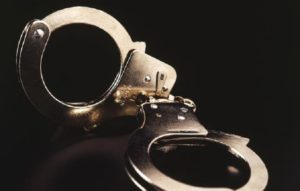 Highway Patrol says 39-year-old Ronald Booker is facing 3 preliminary charges of felony promotion of child pornography and 3 counts of possession and distribution of child pornography.
The arrest took place around 1:15 p.m.
Booker was taken to the Johnson County Jail on a 24-hour hold pending formal charges.