PETTIS COUNTY, Mo. — A man from Warrensburg faces felony accusations in Pettis County.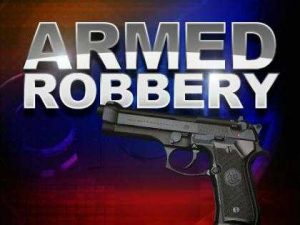 According to a probable cause statement, officers were dispatched to a local business for a report of an armed robbery.
Yusuf H. Gauwas allegedly robbed the Sprint store in Sedalia with an accomplice. Gauwas entered the store around 7 p.m., demanded Apple products and put the only employee working at the time in an empty room without her phone. Gauwas and the accomplice told the victim they would kill her if she tried to leave the room before counting to 10,000.
Gauwas and the accomplice allegedly told the victim they were robbing the store for a good cause. They then proceeded to hide her phone in the store in fear they would be tracked if they stole the employees phone.
During the investigation, the victim told police she was able to positively identify Gauwas because he allegedly entered the store the day previously to purchase a phone.
The total value of the items stolen was $32,199.
Gauws is formally charged with felony robbery in the first degree, felony armed criminal action and felony unlawful use of a weapon.
He is currently held on $100,000 bond cash or surety allowed.
Court dates are currently pending.