WARRENSBURG, Mo. — A Warrensburg man is facing 3 formal child porn charges after an arrest on Wednesday.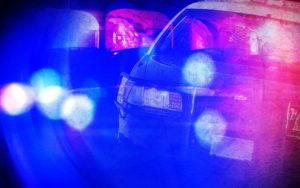 Highway Patrol says the arrest of Ronald John Booker, 39, was the result of an investigation conducted by members of the Division of Drug and Crime Control's Digital Forensics Investigative Unit.
On Wednesday, investigators executed a search warrant at Booker's residence located on Anderson Street in Warrensburg. Child porn and computer equipment was seized. Booker was arrested and transported to the Johnson County Jail.
The Johnson County Prosecuting Attorney's Office formally charged Booker with three counts of promoting child pornography. Bond was set at $35,000. Court dates are pending.