JOHNSON COUNTY, Mo. — An accident on 23 Highway in Johnson County injured a driver from Warrensburg Sunday.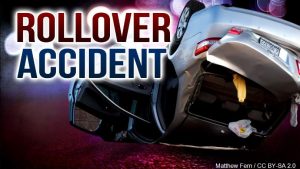 The Highway Patrol responded to 23 Highway at County Road Southeast 901 at 1:30 p.m. Sunday.
Upon arrival troopers found a southbound vehicle had driven off the roadway and rolled over and ejected the driver, 25-year-old Bryan M. Thompson, despite Thompson's use of a seat belt.
Thompson sustained minor injuries after being thrown from his vehicle.
He was taken by ambulance to Western Missouri Medical Center to be treated.