WARRENSBURG, Mo. —  Warrensburg Police arrested a Kansas City resident in Johnson County this morning.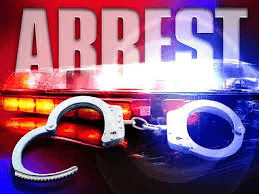 According to a Missouri Highway Patrol arrest report, Ryan D. Wilson, 23, was charged with driving while intoxicated and failure to drive on right half of roadway resulting in a crash.
Wilson was being held at the Warrensburg Police Department but has since been released.